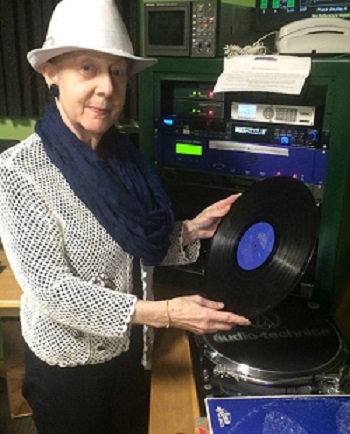 We are so sad to announce that BJ Kearns of Kelly, known to listeners as "Elizabeth," passed away on Thursday, May 25th.
BJ was the artist who created and hosted KHOI's show, "Evening With Elizabeth" which airs on Sunday evenings at 7:00 PM. Recently, she also began airing "Polk Time on KHOI" at 6:00 PM on Sundays. KHOI will continue airing both shows, using the considerable archives of past shows produced by Kearns.
There will be a memorial mass for BJ on Wednesday May 31 at St. Cecelia's Church in Ames at 2:00 PM. Prior to that, from 1:00 - 2:00 PM, there will be visitation. BJ's family invite KHOI listeners in particular and expressed the hope that you might share what her show meant to you.