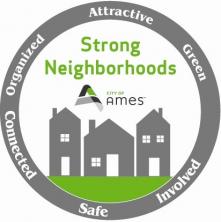 The show started with the Weekly News Roundup from Dennis Hart, who reviewed the major news stories of the week as reported in newspapers in Ames and surrounding towns. Host, Gale Seiler, shared back to school stories from ISU students about what they did over the summer and how they feel about the start of classes. In the last part of the show, Ames Progressive Alliance focused on Neighborhood Associations in Ames. Anne Kinzel, Carolyn Myers and Betty Baird led a discussion with Julie Gould from the Ames city government, Martin Edelson representing the newly formed Inis Grove Neighborhood Association, and Kristen Greteman representing the Old Town Neighborhood Association.
https://amesprogressivealliance.org/
http://www.cityofames.org/living/neighborhoods

Originally broadcast 08/25/2017
Listen to the entire episode now!