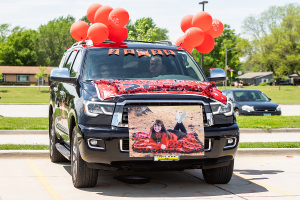 Kim Stevens and Brenda Brink gave reports on the June 23 special meeting of the Story County Supervisors on whether to grant approval to Maxwell Farms LLC for a CAFO holding 4,960 hogs. The meeting was an example of community pressure on the CAFO issue with 71 citizen issuing statements to deny approval versus 2 in favor. The Supervisors, after personal impassioned statements of opposition, voted unanimously to deny the permit. Vic Vanderpol, Principal of Gilbert High School, came on to tell us about the livestream outdoor graduation ceremony held in Gilbert. Here is the link to the graduation ceremony. Wrapping up the show was Paul Wierson reporting on opening the high school summer baseball in the age of COVID-19.

Originally broadcast 06/24/2020
Listen to the entire episode now!