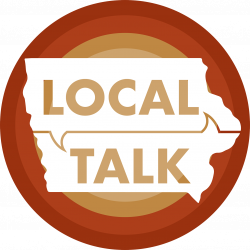 Today we had lots of news from our Story County Report, delivered by Linda Murken, member of the Story County Board of Supervisors First, she told us why the Supervisors decided to maintain the Mask Mandate they put in place last October as advised by the Story County Board of Health. We then heard fromVanessa Baker-Lattimer, chair of committee for the Ames NAACP Freedom Fund Event to be held February 18 at 6:30 P.M with Kemba Smith-Pradia as keynote speaker (for tickets go to htps://www.naacpamesiowa.com). Ursula Ruedenberg then gave a tribute to Anne Feeney, songwriter, union organizer, and supporter of community radio, who died of COVID on February 3.
Additional materials available from the Story County Report:
Housing Study and presentation available here:
https://www.storycountyiowa.gov/1524/Housing-Needs-Assessment
Public comment form here:
https://www.storycountyiowa.gov/FormCenter/County-Outreach-9/Public-Comment-Sheet-84.

Originally broadcast 02/17/2021