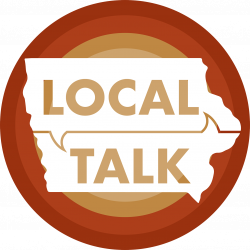 Dennis Hart gives a summary of Iowa news from the past week.
Dennis Hart sits down with Jenny Risner, Superintendent of Ames Community School District for a at the end of a school year dominated by the pandemic to give a report on what happened, where Ames schools are now, changes in the future, building progress of the new Ames High School, and recent criticisms from the Iowa legislature of the Ames School District for their "Black Lives Matter Week" to "affirm diverse identities in the classroom."
KHOI Naturalist tells us about the bumble bees, who are now back with Spring.

Originally broadcast 04/05/2021