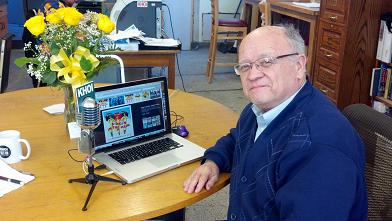 Movie music from acclaimed motion pictures is featured every week on KHOI's Movie Soundtrack Show. Host Tom Beell presents clips and entire soundtracks from famous and occasionally not so famous pictures of the past 80 years. Included are biographies of the composers and background of the movies.
Showtimes:
Fridays, during Morning Masterpieces, from 8:00 - 10:00 AM
repeated during Classical Sundays, from 4:00 - 6:00 PM.
Tom Beell hosts the Movie Soundtrack Show every week on
KHOI's Morning Masterpieces and Classical Sunday programs.