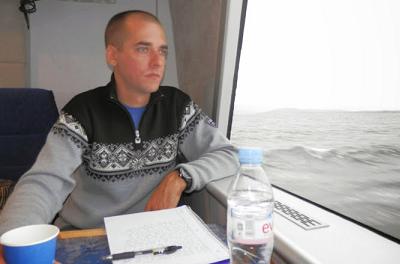 While poetry has existed for millennia, it wasn't until about the year 1800 that the term "poetic genius" was coined by the renowned William Blake. This consciousness, or aspect of the mind, is a receiver, a prophet, an articulator of life.
First Hand Poetry searches for that poetic genius in everyone. Whether local or distant, whether just beginning, practiced, or professional, anyone is welcome to contact the show, and become involved in any way. I'll do my best to delve deep into the life of both poetry and poet, with the goals of cultivating conversation and understanding among the poetically inclined, along with anyone interested.
Join host Brett Brinkmeyer, and a new guest each week, for First Hand Poetry on KHOI 89.1 fm (Story City / Ames, IA) or listen online, through the
archives section of this website
,
on Wednesday
nights, from
8:30 - 9:00pm.