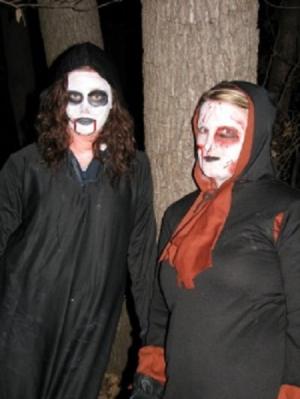 Lynn Ballard,and niece Bailee Ballard, describe how the 19-year annual
Ames Haunted Forest
- a "family hobby"of three generations of the Ballard family - is an award-winning creative outlet for many ISU students, who express their own inner ghoul. The Haunted Forest opens this
Friday, October 6
, and will be open every
Friday
and
Saturday
throughout October.
Jennifer Brockpahler, director of Ames Community Arts Council, describes the
Ames Area Studio Tour
that will happen
Saturday, October 7 and Sunday, October 8
. Maps for the tour can be picked up at KHOI and various businesses and Worldly Goods will be the information headquarters. A map can also be found on their web site (link above).
Ames At-Large
City Council
Woman Bronwyn Beatty-Hansen discusses current affairs of Ames.

Originally broadcast 10/02/2017
Listen to the entire episode now!