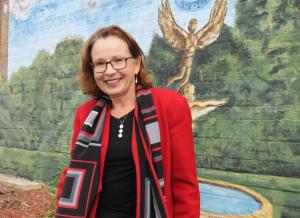 As the kickoff to KHOI's coverage of candidates for the November 7, 2017 city elections, Ursula Ruedenberg interviewed Mayoral candidate Victoria Szopinski on today's show. We hope to host her opponent John Haila in coming weeks.
Here is a current list of locations and times of candidate forums scheduled before the November 7 City Election:
AMES LEAGUE OF WOMEN VOTERS MAYORAL & HOSPITAL TRUSTEE FORUM
Thursday October 12
7:00 – 9:00 p.m.
Council Chambers Ames City Hall
AMES PROGRESSIVE ALLIANCE CANDIDATE FORUM
Wednesday October 18
5:30 – 6:30 p.m.
– Social
6:30 – 8:00 p.m.
– Forum
FTB Auditorium Ames Public Library
Douglas Ave.
AMES DELEGATES PRESENTATION
Monday October 23
7:00 – 8:30 p.m.
Bethesda Lutheran Church
1517 Northwestern Ave
ISU STUDENT GOVERNMENT CANDIDATE FORUM
Thursday, November 2
8:00 p.m.
Sun Room Memorial Union

Originally broadcast 10/09/2017
Listen to the entire episode now!