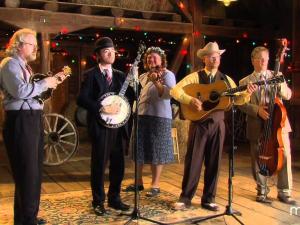 The balance of our program deals with the activities taking place at two historic theatres in our listening area. Larry Sloan, owner of the Talent Factory [historic Camelot] in Nevada tells us what it's like to have your theatre used for a movie set. We ended the show with Todd Thorson sharing the story of why Monroe Crossing is returning to the Story City Grand Opera House this Thursday..

Originally broadcast 11/01/2017
Listen to the entire episode now!