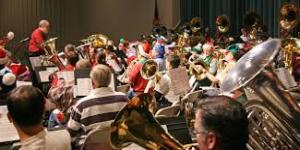 Tuba Christmas is an exciting, family-friendly seasonal event that takes place throughout the nation and in Ames.
A 250 pound deer crashed through the window into an apart in Ames. Hear all about this event, and general information about wildlife and wildlife control from Ames Animal Control Supervisor Ron Edwards.
Susan Gwiasda, Public Relations Officer for the City of Ames gives the latest information about welcoming the new members of the City Council, and the new Ames mayor, and also about the reception for the outgoing mayor and council members.

Originally broadcast 12/01/2017
Listen to the entire episode now!