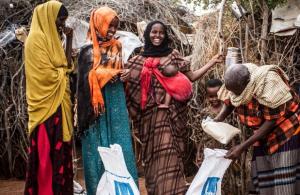 Glen Rippke from the Ames Rotary Club started our program today by telling us about two programs the local Rotary Action Group for Community Development. Both are in collaboration with Rotary clubs in Tanzania. One is bringing water to villages, and the current one is for milk production. Then Betty Andrews, chair of the Iowa Nebraska NAACP, told us about the Iowa Justice Summit, a virtual conference on October 29, in response to the fact that Iowa is #3 (down from #1) in the proportion of African-Americans in the criminal justice system. Our final guests were Brenda Dryer of the Ames Chamber of Commerce and Jean Cresse of United Way announcing a new program partnering with DMAAC (Des Moines Area Community College) for retraining people who have lost jobs during COVID19.

Originally broadcast 10/07/2020
Listen to the entire episode now!