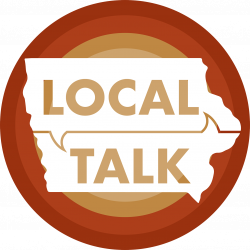 Doug Harr, President of Iowa Audubon, discusses the Great Backyard Bird Count that was held 12th-15th February.
Informed listeners about what the GBBC is, Who the sponsoring organization is, How long it has been conducted and reviewed some trends observed over the years.
Jeff White: Skunk River Paddlers, Ada Hayden Heritage Park near term goal is to install a small craft dock launch for folks with disabilities.
Jeff described the Skunk River Paddlers, current project they are involved with, where it will be located, other organizations involve, provided an estimate of the cost of such a project, what has been secured and what is yet to be raised, potential completion date, directed where interested folks can go to find out more about helping out?
Susan Qwiasda, City of Ames Public Relations Officer reviewed upcoming meetings and noted that testate tax rebate program workshop is postponed until 23rd Feb during the regularly scheduled city council meeting
Cory Mellies, Facility Services Director reviewed City Hall renovation, with a quick review of other ongoing projects including the Homewood golf course clubhouse construction, city animal shelter, and potential aquatic center
Anna, KHOI's Top Good News Banana
offers Poems, Music, and a review of Tuesday programs Donna-Lana Kitchen, Science Bytes, and Heart2Heart City of Ames:
cityofames.org
Doug Harr: iowaaudubon.org
(Jeff White) Skunk River Paddlers
Outdoor Alliance Of Story County: oasco.org.

Originally broadcast 02/16/2021