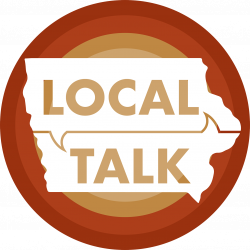 Rob Denson, President of DMACC 10th most successful community college in the nation; exceedingly proud to have attained this rating, Discussed The Des Moines Area Community College's major rolls. These include; providing continuing education or retraining opportunities, offer high school graduates program options for a 2 year degree and continue/complete a four year program by partnering with Iowa's universities, and as technology changes occur prepare our future work force through business partnerships, internships, and training arrangements provided to the student at an affordable cost.
Susan Qwiasda, City of Ames Public Relations Officer provided updates on golf course openings a few construction updates and future meeting notices.
Rich Higgins, Ames Fire Chief, talked As we transition into the spring season. We review some basic fire safety practices. Reviewed In home smoke detectors and CO2 detectors, planning and practice business and home fire escape procedures. Reviewed outdoor City Ordinances and recreational fire safety.
Story County Conservation announcements re: use of trails and precautions to take to keep the trail in good condition and safely enjoy using them.
Anna Magnussen, KHOI's Top "Good News Banana" brightens our day.
Offering Poems, Music, and a review of Tuesday programs; All Things Piano, Donna-Lana Kitchen, Science Bytes, and Heart2Heart along with a sneak peek of Thursday's, You Name It.
City of Ames: cityofames.org
DesMoines Area Community College:dmacc.edu
Anna Magnusson: anna@iowaable.org
Story County Conservation: storycountyconservation.org.

Originally broadcast 03/30/2021