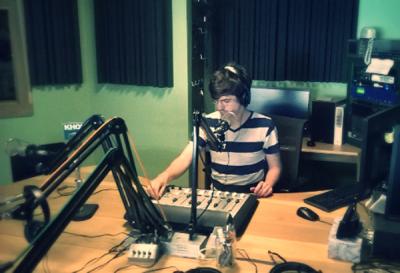 Space for Brains is a two-hour diverse musical offering hosted by Matt Hurley. "Music on the show spans the last half-century and draws a thread between artists of different time periods," says Hurley. Classic rock, independent, electronic, psychedelic and folk are just some frequently played genres.
The show is filled to the brim with music. The deep, slow voice of the host is limited to telling the listener bare details about the music playing. Hurley has a pretty unique way of compiling a playlist for his show. Thanks to his knowledge of music theory, he is able to categorize songs by musical keys and group them together. Each show features 15-minute blocks of specific musical keys. Thus, the two-hour show is usually divided into eight blocks.
Space for Brains first started at KURE, the student-run radio station at Iowa State. Hurley has been a music enthusiast for a long time and remained involved with KURE throughout his time in college. Growing up in Boone, he graduated with a degree in liberal arts from Iowa State in fall 2011. After graduating, he was introduced to KHOI through an acquaintance and initially edited a few other shows. Eventually, he brought Space for Brains to KHOI.
Along with producing a show for the station, Hurley also coordinates programming and social media for Pacifica Network.