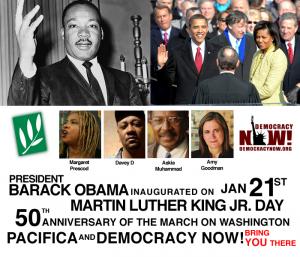 KHOI, Pacifica Network and Democracy Now! take you to the steps of the Capital Building in Washington DC as the first African-American President of the United States Barack Obama takes the oath of office for his second term.
Fifty years ago, Martin Luther King Jr. led the March on Washington.
One hundred and fifty years ago, the Emancipation Proclamation set the stage for ending slavery in the United States.