Originally broadcast 05/02/2018
Listen to the entire episode now!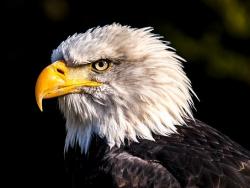 Our program today continues the story of the Decorah Eagles, with Nature Reporter Pat Schlarabaum speaking with John Howe, director of the Raptor Research Project, about today's memorial service for "Decorah Dad," the missing male eagle from the Eagle Webcam nest that has been viewed 400 million times over the past ten years. Then we celebrated spring with a road trip in rural Boone County to talk with Nicole Jonas, owner of Red Granite Farm. Afterwards we had lunch at Whatcha' Smokin' , where owner Tanya Doyle told us the story of how she brought Texas Barbecue to Luther. On a historical note, Boone City Councilman Greg Piklapp called to let us know about the Centennial Celebration for the Boone CountyCourthouse, which will be held on Friday, May 4. We wrapped up with Evan Burgur giving us some background for the Iowa Democratic Socialists of America Summit on Saturday May 5.