Originally broadcast 10/16/2017
Listen to the entire episode now!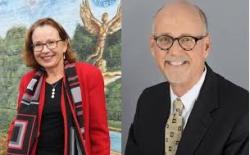 A summary of some ways Iowa was in the news this past week, brought to you by the
Iowa Informer
.
The entire rest of the hour is a recording of the Ames Mayor Candidates' public panel with questions from the audience, held on October 12th, hosted by the
Ames and Story County League of Women
Voters
and held at the Ames City Council Chambers..