Paul's Maximum Polka

&

Trivia
Hosted by Paul Lundy
Sundays at 6 PM and Saturdays at 8 AM
Paul's Maximum Polka & Trivia is brings you impactful and enjoyable information and entertainment with old-tyme music. This show is hosted by Paul Lundy and produced and engineered by Cynthia McClure.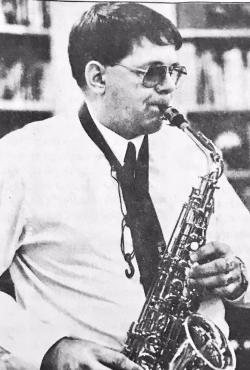 Each week the first half hour features a discussion and music of a selected artist or music group. All genres of music are covered, over time. A trivia question concerning the artist or group is asked of the listening audience. If no listener answers, the question is "answered" the following week by a different dead president or fictional personality such as Captain James T. Kirk of Star Trek fame.
Host Paul Lundy's initial experience was with AM, FM and television in the early 60's while he was in high school and college. Paul's show at KHOI started in 2017, then called Polka Time On KHOI. It followed a show by the same name hosted by the late B. J. Kearns ("Elizabeth") that featured old time waltzes, polkas and schottisches. Paul added trivia to the lineup and the show was extended to a full hour. It was renamed Paul's Music Trivia and Polka. Later the name was changed to Paul's Maximum Polka and Trivia. We think this is the name that will stick!
Prior to hosting his show, Paul Lundy volunteered at KHOI beginning in July 2012. Before the pandemic, you could find him at KHOI running the front reception desk. Hopefully we'll see him there again soon!
Cynthia McClure has been a KHOI producer and engineer at KHOI for many years. In addition to Paul's program, she assists several others at KHOI and hosts her own show "Music Is Our Business".