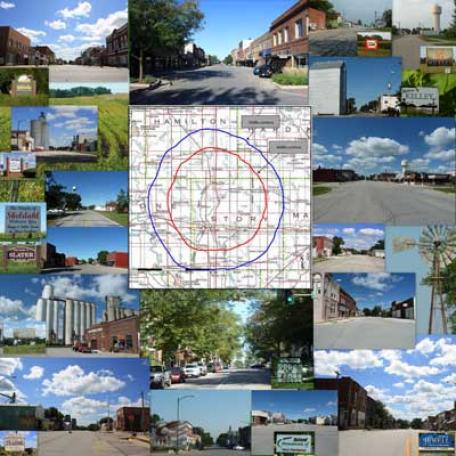 KHOI Inc., is a 501(c)(3) nonprofit organization, established in 2010 to create the only locally programmed, noncommercial, community-based radio station in Central Iowa. Our station will reach a signal-area with a population of approximately 125,000 people.
OUR MISSION: To welcome all voices of our community, regardless of their perspectives, to freely discuss issues, nourish the spirit, and entertain. We will encourage community members to draw their own conclusions.
OUR VISION: To embody the spirit of Central Iowa while connecting local communities. KHOI will foster local pride and respect between people. We will strengthen and enrich our democratic community life. We will encourage increased communication and understanding. To accomplish our vision we will:
Offer direct media access to area residents
Highlight the diversity of musical and artistic programming in our area
Act as an educational media clearing-house for issues relevant to our community
Connect our local community to independent, diverse sources of national and international news and information
Provide public information, weather alerts, and emergency safety services
BACKGROUND
KHOI is an exciting and historic opportunity to address under-served media needs in our area. Ever since WOI TV and radio ceased local production, the absence of such programming has been keenly felt. KHOI will fill this void.
The opportunity to bring back local radio arose in October of 2007 when the Federal Communications Commission (FCC) opened a rare filing window for Americans to apply for "Noncommercial Educational" radio frequencies. This historic event followed what had been an extended freeze on noncommercial radio applications.
An application was filed in 2007 on behalf of community radio for Ames and surrounding areas. In 2009, this application was approved by the FCC, with a signal area covering most of Story County and parts of Boone, Hamilton, and Hardin Counties. Due to the maturity of the FM band, spaces on the dial allocated for noncommercial radio have been filled. KHOI received the very last available frequency for a full-power noncommercial station in this area.
The FCC authorization to build a station requires us to be on the air with a terrestrial radio signal at 89.1 MHz FM by August of 2012. Failure to meet this deadline will result in loss of the frequency and permanent loss of the opportunity to build a station. Because of this deadline, we must work swiftly to secure sustainable funding for both construction and operations of the station.
The station's build-out was initiated in the fall of 2011 when headquarters for the organization and the broadcast studios were established here in downtown Ames at 410 Douglas Avenue. Our local landmark home at "Ames Pantorium," places KHOI among other cultural institutions in the Ames Historic District and we fully intend to do our part in contributing to the rich cultural life of our community. The build-out continues through the enthusiastic support, engagement, and technical talent of many community members. Your contribution, large or small, is greatly appreciated as a contribution to our community.