Community Support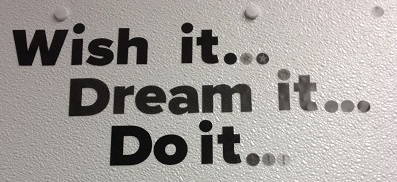 Community radio, unlike commercial radio, has no advertisements. Listeners give money directly to the radio station rather than indirectly through the purchase of goods or services advertised on the station. With your ongoing participation, KHOI will flourish and enjoy long-term stability. Much of its financial success is built on your and others' "in-kind" services.
KHOI is a volunteer organization. While it is an honor at KHOI to train volunteers to provide news, music and community information at the flip of the radio dial, there is still a need to finance operations. Operations expenses will be paid for with donations you and other listeners will make.
Contributions to KHOI can be made using our Donate button via PayPal or checks can be sent to:
KHOI
622 Douglas Ave
Ames, Iowa 50010.

KHOI is a registered, tax-exempt organization and all gifts are tax-deductible.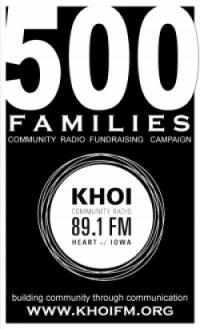 KHOI's funding goal for this fiscal year (July 1 to June 30) is $150,000. We are seeking 500 families or individuals who can contribute $250.00 or more yearly to cover the station's operating costs. If you hae enjoyed our programming, please consider joining our board of director members who are contributing $250.00 or more yearly.
Please consider becoming part of our 500 Families Campaign by pledging to make a yearly contribution of $250 or more. Since July, we have raised abour $30,000.00. Will you help us meet our goal by making a generous tax-deductible contribution now?
The resull of your contribution will be the fulfillment of the KHOI promise: at KHOI, you tell us what you want to hear and we listen. This community radio station's purpose is to give voice to you and the community we all share.
Send your donation to:
KHOI Radio
622 Douglas Ave
Ames, IA 50010
click the "Donate" button at the left column on our website, or stop by the station so we can thank you in person.
Join our "500 Families" Campaign today!
KHOI is a registered 501 c (3) tax-exempt organization and all gifts are tax deductible. Checks should be written to KHOI Radio.
For more information: (515) 292-2878
khoiradio@gmail.com