Originally broadcast 02/15/2019
Listen to the entire episode now!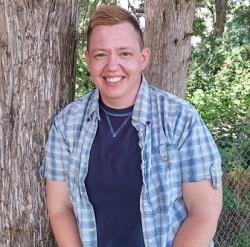 Dennis Hart rundowns the local news from the the pages of Ames Tribune. On Wednesday, February 13, a Polk County jury delivered a historic win for transgender rights in Iowa. Melissa Hass, from the Sherinain and Hasso Law Firm tells us how they gained this win.
Joy B brings you information about Ready to Run a unique program in our area that demystifies the world of politics for anyone interested in testing the waters.
A conversation with Alex Fafar, research and exhibits manager of the Ames History Center.
Photo credited to ACLU of Iowa