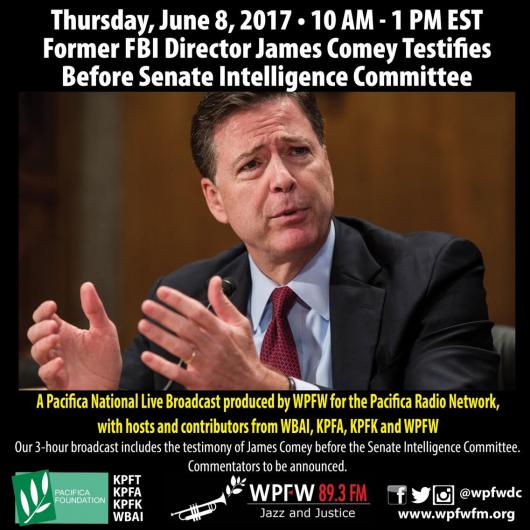 \
PACIFICA NETWORK NATIONAL COVERAGE
James Comey's Testimony before the Senate Intelligence Committee
Thursday, June 8, 2017, 10AM – 1PM EST
A 3-hour broadcast of the Testimony of James Comey before the Senate Intelligence Committee.
Hosted by: Mitch Jeserich, KPFA | Askia Muhammad, WPFW
Pacifica Network hosts TBA
Commentators TBA
A Pacifica National Live Broadcast produced by WPFW for the Pacifica Radio Network, with hosts and contributors from WBAI, KPFA, KPFK and WPFW.
KHOI will be picking up this broadcast at 9AM Central time. You can listen by tuning your radio to 89.1FM or through our live internet stream.