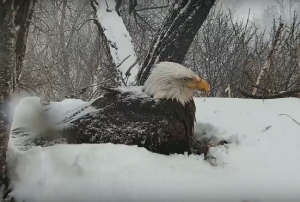 Co-hosts, Gale Seiler and Pat Schlarbaum, spoke with John Howe, Director of the Raptor Resource Project, to get an update on the Decorah Eagles. Reporter Greta Anderson provided an interview with Neal Loes, Vice President of nursing at Mary Greeley Medical Center, about a Crisis Stabilization and Transitional Living Center that will be opening in Ames. And we heard from Cindy Hicks, Director of Main Street Cultural District, and Ryan Newstrom, the owner of Cornbread BBQ, about the upcoming Foodies & Brew event.

Originally broadcast 04/16/2018
Listen to the entire episode now!