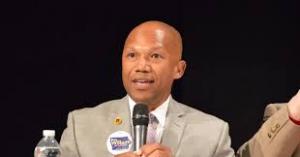 We heard the seventh interview in our series of conversations with the candidates for Iowa governor. Cal Haliburton interviewed Ross Wilburn, a Democrat. Host, Gale Seiler spoke with Kevin Gilligan, a NASA employee, about the InSight mission that will explore the interior of Mars. Gilligan and Abby Seiler told about attending the launch of the mission on May 3. The Manager of the Main Street Farmers Market, Lojean Peterson, was on hand with Daryle Sivels and Jessica Kurpicka to talk about what is new and exciting at the Farmers Market this year.

Originally broadcast 05/21/2018
Listen to the entire episode now!