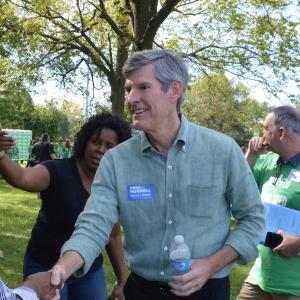 We started our show by introducing our new feature of regional news with Civic Reporter Dennis Hart. Then we heard from Fred Hubbell, candidate for governor of Iowa. Fred's interview with Cal Haliburton was the final instalment of the gubernatorial candidates appearing on Candidates With Cal. Winding up the school year, we heard from Jane Agyeman, director of Upward Bound and TRIO programs on the ISU campus. She described the methods that have been used successfully since 1965 to prepare children living in poverty for success in college and careers. Our program closed with a discussion between Nature Reporter Pat Schlarbaum and Mark Edwards about the upcoming event "Wild Iowa Discovery" to be held at the Iowa Arboretum on Thursday, May 24.

Originally broadcast 05/23/2018
Listen to the entire episode now!