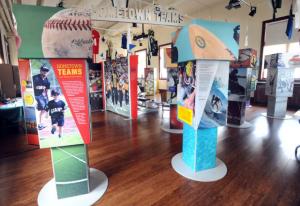 Maggie Westvold brought us four young poets whose works were recently published in the Iowa Poetry Association's Annual Anthology. Host, Gale Seiler, interviewed Dr. Shanise Walker, who completed her doctorate in Spring 2018, and is the first African American student to obtain a PhD in Mathematics from ISU. Cindy Hicks, the Director of Main Street Cultural District, came by to tell us about a traveling exhibit called Smithsonian's Hometown Teams, which is coming to Ames.

Originally broadcast 09/17/2018
Listen to the entire episode now!