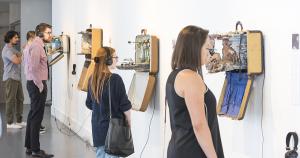 Host, Gale Seiler, spoke with Genya Coffey (a first grade teacher in Ames) about innovative approaches she is using to teach her students about Native Americans. Joy Beadleston interviewed Adrienne Gennett about an exhibit called Unpacked: Refugee Baggage, which is at the Christian Petersen Art Museum at ISU until Oct 19. Keith Morgan, from Story County Emergency Management, brought along Ottie Maxey and Ned Miller from the Ballard School District to discuss school security and safety.

Originally broadcast 10/08/2018
Listen to the entire episode now!