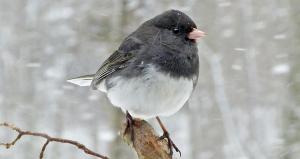 Today's show was all about Autumn. Host, Gale Seiler, spoke with Sebastian Braun, the Director of the American Indian Studies Program at ISU, about the inaccurate narratives that persist about Native Americans and colonization, particularly in relation to Fall holidays like Thanksgiving and Columbus Day. Pat Schlarbaum provided a phenology on Dark-eyed Juncos, which are migrating through our area at this time of year, and Crystal Davis, from the Ames Convention and Visitors Bureau, filled us in on seasonal events happening around Ames over the next month.

Originally broadcast 10/22/2018
Listen to the entire episode now!