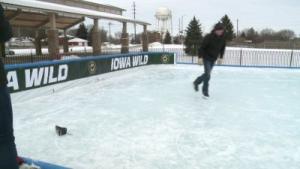 After Dennis Hart's news roundup, we heard an audio story prepared by Katherine Williams, a Masters student in Agriculture Education. In it, she explored the field of Agriculture from the perspective of LGBTQ inclusivity. This was part of an assignment for a School of Education course taught by host, Gale Seiler. In the last part of the show, Susan Gwiasda, the Public Relations Officer for the City of Ames, was with us to talk about what's happening in Ames in January. She mentioned that we now have two outdoor ice rinks in at South River Valley Park in Ames.

Originally broadcast 01/04/2019
Listen to the entire episode now!