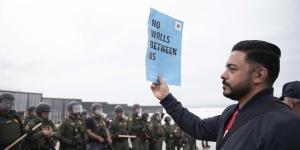 Host, Gale Seiler, spoke with Erica Johnson from the American Friends Service Committee (AFSC) about the recent influx of people from Central America seeking asylum in the US and the work that her organization does to support them in Iowa and beyond. She also talked about how local people can get involved. More info is on their FaceBook page.
Next, Merry Rankin and several guests told about upcoming opportunities for community engagement around sustainability. Justin Moore, a City Planner for the City of Ames, told about an open house on Wednesday, Jan 16 presenting the preliminary floodplain map to Story County citizens.
Susan Jasper, let us know about a lecture series called Climate Crisis – Facts to Action. The series will be held at the Ames Library on Jan 16, Feb 25 and March 27.

Originally broadcast 01/11/2019
Listen to the entire episode now!