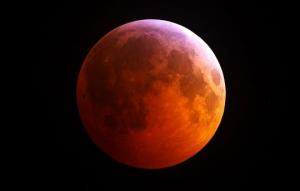 Our show starts with the monthly
Story County
Report from
Leanne Harter
and some updates on citizen activism at meetings of the
Story County Board of Supervisors
. We hear
Chiara Travesette
presenting a petition with 613 student signatures to the Ames City Council requesting a Climate Action Plan on behalf of CAUSE (Citizens Actualizing and Understanding Sustainable Environments) and Ames High School student club.
Turning our eyes upward we heard from Dr. Sam Wormley, host of the new KHOI program "Science Bytes" (4:30 p.m. Tuesdays) discussing the upcoming total lunar eclipse occurring on Sunday, January 20. Inspired by that event Story Theatre Co.will be presenting the world premiere of Moonrock the Musical in the Ames City Auditoirum at 5 p.m. just before the eclipse begins. In the studio today we hear from Lyndsay Nissen andSacha Antropov who wrote the musical; Stacy Brothers, director; Dan De Geest and Vanessa Ellsbury performing (live in our studio) a couple of the 22 songs.. And in Ankeny this weekend "The Elevator Family" will be going up and down for five performances designed especially for children and families. Director Scott Nielson tells us about it.

Originally broadcast 01/16/2019
Listen to the entire episode now!