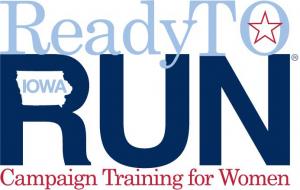 Dennis Hart gives a rundown of local news from the pages of the Ames Tribune.
Co-host, Joy Beadleston produced and interviewed Cindy Axne for the Iowa Women's March at Saturday's Womens March in Des Moines. Cindy Axne US Representative for Iowa District 3, expresses her enthusiasm for her work in Washington with the new Congress and rallies women to speak out.
Co-host, Joy Beadleston produced and interviewed Karen Kedrowski, the new Director for the Carrie Chapman Catt Center at Iowa State University, describes Ready To Run, their training program that educates people interested in running for office and encourages women to get into politics. She also gives a preview of what is in store for the next two years at the Center and their community engagement.
Drew Kemp, Director of Public Policy and Business Development of the Ames Chamber of Commerce. explains the legislative priorities of the Chamber this year, when he serves as a lobbyist in Des Moines.
While the rest of us bundle up and wait out the cold, it's mating season for the Hoot Owls! Pat Schlarbaum explains.

Originally broadcast 01/25/2019
Listen to the entire episode now!