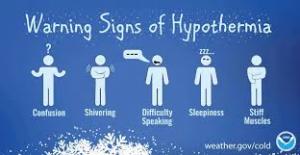 Today Iowa State University and many other institutions are officially closed because of dangerously low temperatures (-23F at 7 a.m) and high winds, so our pre-recorded show begins with an interview by Elwynn Taylor recorded five years ago at the time of the first announced "Polar Vortex," Catching up with some important news from last week we spoke with Dick and Judy Lamb who described their successful lawsuit against Dakota Access Pipeline. Commenting on the support Gov. Kim Reynolds has given to an amendment to the Iowa Constitution restoring voting rights to felons, Veronica Fowler, Communications Director of the American Civil Liberties Union of Iowa, explained some of the previous history of attempts to restore voting rights. Looking forward to warmer weather on Saturday, Feburary 3, Huxley Librarian, Cathy Van Maanen, tells us about two family activities planned in Huxley, while Larry Sloan, manager of the Talent Factory in Nevada, tells us about the farewell concert of ISU men's choir, Shy of a Dozen. We're closing with a tribute to the Winter Dance Party at the Surf Ballroom in Clear Lake commemorating the fatal plane crash sixty years ago, as described in the Des Moines Register.

Originally broadcast 01/30/2019
Listen to the entire episode now!