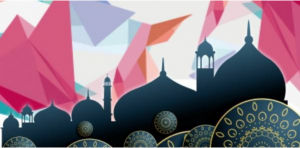 The show began with news across Iowa from Dennis Hart. Dr. Mahjoob Jaily, Imam of the Darul Arqum Islamic Center in Ames, told about Muslim Day on Saturday, March 30th. The goal is to foster conversation and learning and to form connections between people in the Ames community. All are welcome to attend.
Reporter Greta Anderson provided an interview with members of Iowa No Mountain Boys, a bluegrass group that will perform at the next Pantorium Session at KHOI on Wednesday. In the last segment of the show, Crystal Davis from the Ames Convention and Visitors Bureau stopped by for her monthly visit, to share information on upcoming events in Ames.

Originally broadcast 03/25/2019
Listen to the entire episode now!