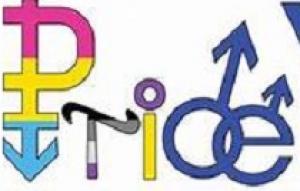 Dennis Hart gives a summary of local news from the Pages of the Ames Tribune.
Ames residents will gather this coming Sunday from 6 - 10 PM at the Collegiate United Methodist Church's Wesleyan Center Annex (130 Sheldon) to discuss the announcement by Westborough Baptist Church - infamous for proselytizing hate speech - that they plan to picket Ames High School Monday April 8 from 7 - 7:50 AM and Iowa State Students afterwards. Ames residents are organizing a group to go at the same time to the high school for a "demonstration of support and love" for the high school students. Organizers Tara Andrews Chair of Ames Pride, and Jen Hibben, pastor at the Collegiate United Methodist Church and campus ministry at the Wesley Center, explain their thoughts on showing community love and support. They invite all concerned to the Sunday gathering for planning and discussion. Ames CIty Police Commander Huff will speak with the group at 6:30 PM,
Tre Moore interviews a student who went to study language in Morocco and discovered much more, culturally and spiritually. He shares his discoveries, insights, and advice and encouragement for journeying to African countries.
Susan Gwiasda, Ames Public Relations Officer, returns for a monthly civic update. She especially encourages residents to come to City of Ames Eco Fair Saturday April 20. SHe also encourages you to take the online survey for Ames Plan 2040 to give feedback on Ames future planning. The deadline is April 15.

Originally broadcast 04/05/2019
Listen to the entire episode now!