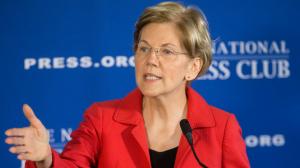 Reporter Cal Halliburton brought us excerpts from Elizabeth Warrens' recent visit to Idaho Falls. Naturalist Pat Schlarbaum provided information about not interfering with nature and "rescuing" baby animals from their natural surroundings. Keith Morgan from Story County Emergency Management and Doug Houghton, the Support Services Manager for the Ames Police Department, came by to tell us about the new public safety radio system that will be built here in Story Co over the next few years.

Originally broadcast 05/13/2019
Listen to the entire episode now!