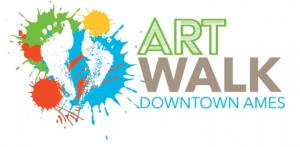 Art Walk will take place in downtown Ames on Friday, June 7 from 5-8 pm. Tammy Havlik, a volunteer at KHOI, has been working to get ready for Art Walk, and she was on the show to tell us about some new and old traditions that people can look forward to when they visit KHOI during Art Walk. There will be a food truck and Red Bluez playing music out front. Inside KHOI, there will be mural painting, jewelry making, and snacks.
Host Gale Seiler interviewed Devyn Leeson, who is the newly appointed ex-officio ISU student City Council member. He talked about his goal of representing the voices of ISU students to the City Council, in particular around issues of housing and safety in Ames. He brings with him experience on the ISU Daily where he often reported on City Council meetings.

Originally broadcast 06/03/2019
Listen to the entire episode now!