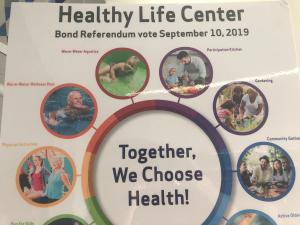 Today's program featured Ames Mayor John Haila, discussing this past Tuesday's $29 million bond election for the proposed Healthy Life Center. Voters rejected it. The bond needed 60 percent "yes" votes to be approved. It received 48.5 percent. The mayor talked about possible reasons for the bond's failure, and what might be next.
Also appearing on the broadcast were Merry Rankin, who is the Director of Sustainability for Iowa State University and the Sustainability Coordinator for the city of Ames; and Bill Schmitt, Resource Recovery Superintendent for the city of Ames. They talked about the city's pilot food waste diversion project.

Originally broadcast 09/13/2019
Listen to the entire episode now!