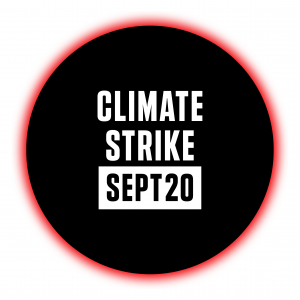 Matt Russell, executive director or Interfaith Power and Light, told us about the recent Pilgrimage on the Prairie and IPL's work of empowering farmers to combat climate change. He especially credited youth activists. Appropriately Toni Sleugh and Brad Wisenmayer two of the leaders of ISU Climate Reality Corpps (part of the international Climate Strike inspired by Greta Thunberg) came in to tell us about the Climate Strike in Ames on Septeber 20. Our next stop was in Boone county talking with Mark Schneider about ArborFeast at the Iowa Arboretum. We closed our show at the Boone Community Theatre's open house celebrating their upcoming production of Pirates of Penzance directed by Christopher Levi taking us backstage to talk with Kate Zimmerman.
Read More:

Originally broadcast 09/18/2019
Listen to the entire episode now!