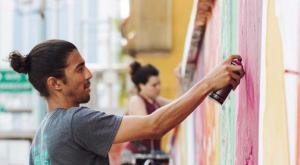 On today's show, we spoke with Dr. Lucia Suarez about the Latino/a Studies Program at ISU, which is celebrating its 25th year. She invited everyone to the U.S. Latino/a Studies 25 Year Anniversary Symposium, which will take place on Saturday, September 28 in the Memorial Union. All are welcome; click on the link for registration.
We also heard from Tammy Koolbeck, Director of the Iowa State Center, about the new plans to develop the area around the Stadium and Hilton Coliseum and how that development might impact the Iowa State Center. And Crystal Davis, from the Ames Convention and Visitors Bureau, came by for her monthly visit and updates about happenings in Ames During October.

Originally broadcast 09/23/2019
Listen to the entire episode now!