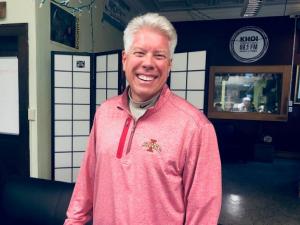 Today's Local Talk featured Rick Sanders, the new president of the Iowa State Research Park, who discussed the park's mission and future.
Also appearing on the program were Leanne Harter, the Story County Outreach and Special Projects manager, who reported on activities around the county; Don Muff, one of the organizers of the "Run for the Roses" race to benefit arthritis research that will be held Sunday, October 13, at the Ames Middle School; and Loween Getter, who is directing this weekend's production of the stage musical "Annie" in Webster City.

Originally broadcast 10/09/2019
Listen to the entire episode now!