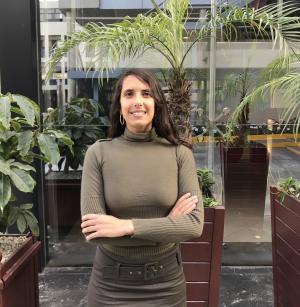 Co-hosts Gina McAndrews and Cornelia Flora are joined by Dr. Ursula Harman, a District Council Woman from the Municipal Council of San Bartolo in Lima, Peru. She has a PhD in Agriculture and Food Science from the University of Queensland in Brisbane Australia and is a lecturer and researcher at the Pontifical Catholic University of Peru. Harman wrote a chapter in a book Flora is co-editing: Community Capacity and Resilience in Latin America. She is visiting Ames as part of an Eisenhower Fellowship.
Based on the Leroy and Barbara Everson Global Seed Symposium, and the Borlaug Dialogue International Symposium, Flora, McAndrews, and Harman discussed the importance of seeds and seed preservation, the increasing appreciation of biodiversity as indicated in the seed saving going on in Iowa and across the world, the World Food Prize winner, Simon Groot, who developed and distributed a variety of vegetable seeds and the knowledge to grow them across Asia and Africa. Seeds are adopted as they meet the needs and circumstances of the farmers, and the farmers are increasingly women.
They then discussed the Eisenhower Fellowship participants, chosen for their leadership from around the world. Dr. Harman is in the US with the special goal of learning about innovations in waste management – which includes composting waste for community gardens – and other mechanisms for reducing waste and increasing community resilience. Ames is an innovator in waste management in the US, and she is learning about our current and future ways of collectively reducing waste and re-using/recycling locally.

Originally broadcast 10/18/2019
Listen to the entire episode now!