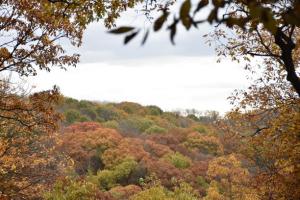 We started by reporting local results from the November 5 election (for results from all the city and school board elections, go to the Story County Auditor's website). Then we turned to the big story of the week -- Iowa Natural History Foundation's purchase of the 4H camp (Clover Woods). Joe Jayjack and Larry Stone described the arrangements of the sale and explained why it was important to maintain private ownership of this beautiful land on the Des Moines river. Responding to Monday's story from "One Choice Iowa" was Dr. Caitlin Pedatic, Medical Director and State Epidemiologist for the Iowa Department of Public Health. Finallly, Paul Wierson provided a lively preview Of Story Festival 2019.

Originally broadcast 11/06/2019
Listen to the entire episode now!