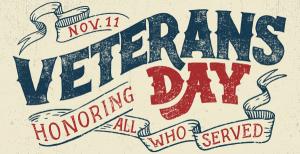 Following news from Digital Dennis, we heard tips on how to stay safe in the winter from Keith Morgn, Emergency Management Coordinator for Story County. Then Veteran Chris McClure told us a little about the activities of the American Legion and how he was able to listen to KHOI when serving in Kuwait. Reggie Greenlaw, who'll be performing at tonight's Panitorium Sessions, sang "Tallest Man." Finally, Paul Wierson joined us to tell us about the ceremony for Veterans at the Roland Story Middle School.

Originally broadcast 11/11/2019
Listen to the entire episode now!