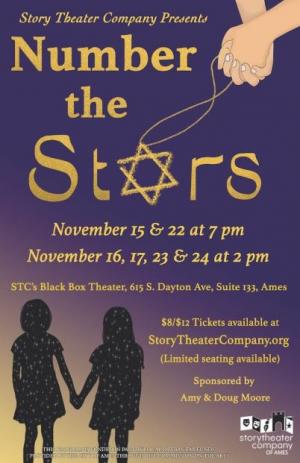 Our first guest was Brittny Rebhuhn, director of Story Theatre Company's play, "Number the Stars," telling the history of Danish people saving Jews from the Nazis during World War II. Our next stop was Gatherings in Nevada, where Evie Peterson told us about the first plans by citizens of Nevada to benefit from their new Main Street Iowa designation. Pat Schlarbaum told us about nature programming on KHOI, starting with a phenology of junkos. We ended with a recap of last night's Pantorium Session, "Stranger Than Fiction."

Originally broadcast 11/20/2019
Listen to the entire episode now!