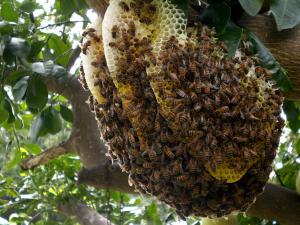 Jay Wilson, executive director of the of the Story City Greater Chamber Connection, came in to tell us about the $75,000 Main Street Iowa Challenge grant to restore a building in downtown Story City. The second grant was a $25,000 Major Grant from the Story County Community Foundation to the Zearing fire department retrofit project, but our discussion was more general. Pat Schlarbaum talked volunteer fire departments throughout Story County coming together to provide water trucks to combat both building fires and prairie fires. Our final guest was Darrin Crow, story teller from Cedar Rapids, who gave us a preview of his Nov. 3 program for Story County Conservation, about "the great Honey War of 1838, when Iowa was nearly invaded by Missouri!"

Originally broadcast 11/27/2019
Listen to the entire episode now!