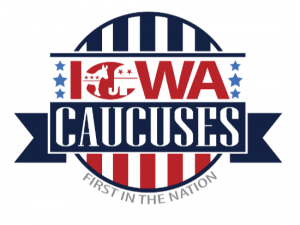 We had Judy Trumpy, Organizations Chair for the Story County Republican Party, followed by Madalyn Anderson, chair of the Story County Democratic Party with Democratic Caucus Chair Lewis Rosser to give us detailed descriptions of what we need to know for Caucus night, February 3. Wes Martin gave us a brief glimpse of how the Democrats "do the math." Steffen Schmidt, political science professor at Iowa State University and well-known caucus expert gave us the history of caucus development since 1972 as well as "retail politics." For the weekend we have the Climate Crisis Parade in Des Moines (sponsored by 70 organizations) while in Ames, Clark Ford's new musical "2020 America I Miss You" will play at Unity Church.

Originally broadcast 01/29/2020
Listen to the entire episode now!