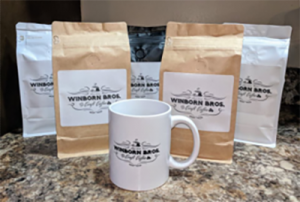 Our show started with Leanne Harter and the Story County Report. Then we took a road trip to visit Loyal Winborn, the coffee roaster in Jewell. By then we were awake enough to learn from Madalyn Anderson, Story County Democratic Chair, about the ongoing problems of the Iowa Democratic Party's demands from campaigns for re-canvas of caucus results. Angelica Parsons, delegate to the Democratic Convention, told us what inspired her and Marsha and Mark Olinghouse reported on the Republican Party "celebrity caucus" in Ankeny. The balance of our program consisted of announcements about events for the last two weeks in February from Crystal Davis of the Ames Convention and Visitors Bureau.

Originally broadcast 02/12/2020
Listen to the entire episode now!