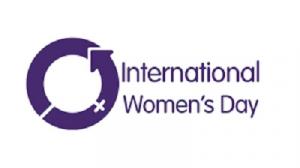 Mary Logsdon, Manager of Adult Services at AmesPublic Library and Linda Hagedorn, President of the League ofWomen Voters for Ames and Story County describe the upcoming International Womens' Day celebration at the AMes Public Library, an annual event that brings together many individuals and organizations. The celebration will be held on March 7 from 2 - 4 PM at the Ames Public Library.
Mary Logsdon, who is retiring in April also reflected on her years of service at the Library, as well as being part of this annual event.
Benjamin Ukelo, Ames native of Sudanese heritage, explained why there was a rally held by Sudanese at the Iowa State Capital a couple of weeks ago, protesting bloody atrocities in Abiea, a border region in South Sudan.
Bronwyn Beatty-Hanson, Ames City council member at Large, gave an update on work being done at the Ames City Council, to set priorities and goals, according to the values that council members have identified for Ames quality of life.

Originally broadcast 03/02/2020
Listen to the entire episode now!